Learning Labs are weekend classes covering a wide range of high-interest topics.
Classes run for six consecutive Saturday mornings, and are taught by experienced teachers. Class sizes are deliberately kept small (no more than 10-12 students) to facilitate engagement and even help students form friendships!
GRC Members:
Priority registration until September 15 (non-members may register now but will be enrolled in the order received after priority period ends).
Learning Lab Dates:
Saturdays – Oct. 14, 21, 28, Nov. 4, 11, 18
Learning Lab Location:
Wydown Middle School, 6500 Wydown Blvd., Clayton, MO 63105
Learning Lab Tuition & Payment:
Classes are $100/six-week class, payable online or by check.
No refunds after October 1st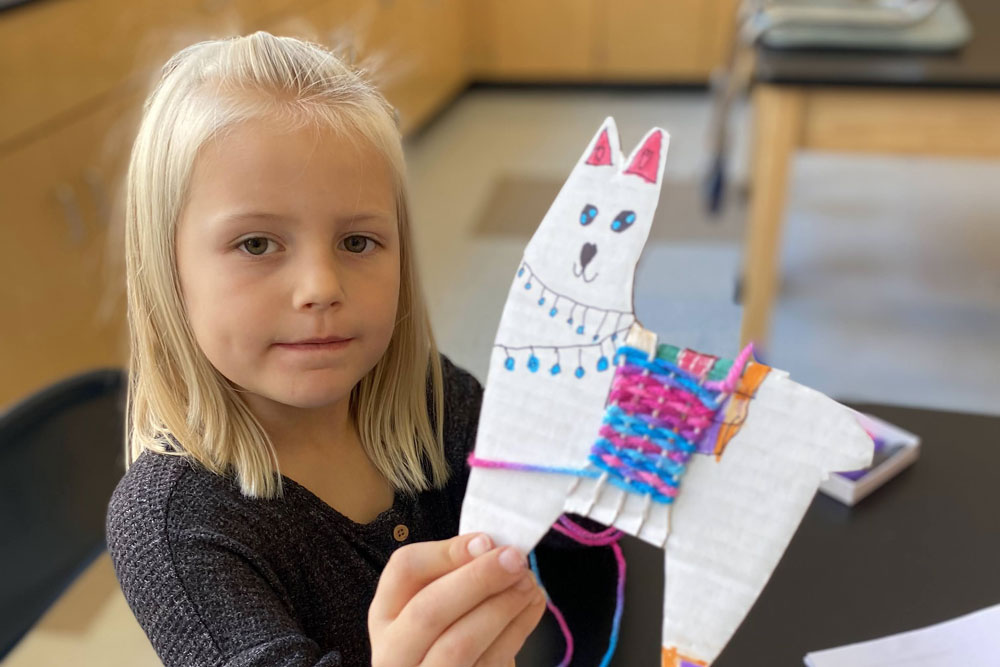 Learning Labs Class Schedule
Fall 2023
SESSION 1: 9:30 AM – 11:00 AM
Ages 4-5 – Playing with Color
K – 1st – It's a Hard Rock Life
1st – 2nd – Fairy Tale Math (SESSION FULL)
2nd – 8th – Chess: Advanced
3rd – 4th – Mini Sphero Maze Challenge
3rd – 5th – Harry, Hogwarts & the World of Wizardry
(SESSION FULL)
3rd – 8th – Upcycled Artwork
3rd – 8th – LEGO Mindstorms Robotics – Beginner (SESSION FULL)
SESSION 2: 11:15 AM – 12:45 PM
K – 1st – Playing with Color
K – 3rd – Chess: Beginner/Novice
1st – 2nd – Mini Sphero Maze Challenge
2nd – 3rd – It's a Hard Rock Life
2nd – 4th – Design + Engineering = Architecture!
3rd – 6th – Legends, Castles & Mythology
3rd – 8th – Cryptography & Code Breaking (SESSION FULL)
3rd – 8th – LEGO Mindstorms Robotics: Advanced
ONLINE! – 6th – 12th  Storytellers of the Tabletop – D&D – 1:30 – 3:00
Learning Labs Class Descriptions
Fall 2023
Grades 3rd – 8th
9:30 – 11:00

This is your chance to learn the basics of LEGO Mindstorms EV3 robots! Consider a real-world problem, create your hypothesis, program your solution and test your results! Build a rover-type robot to handle some basic tasks and experiment with other features of the kits. Apply the engineering process to your project. Problem-solving skills and creativity using robotics technology prove that the possibilities are endless.

Instructor: Lisa Hummel

Grades 3rd – 8th
11:15 – 12:45

If you've taken at least a beginning Mindstorms class, now you can go further! Learn more and work on harder challenges, based on your skill level. Build and program working robots which respond to your commands as well as information from their environments. Working with a partner, you can even design your own robot from scratch! You'll learn to control your creation using multiple sensors, various moving parts, and complex programs that allow the robot to assess its environment and make decisions. You will be given a specific challenge to accomplish with your programming at the beginning of each class.

Instructor: Lisa Hummel

Grades 3rd – 6th
11:15 – 12:45

Live through some of the liveliest legends and myths, as we explore truths and exaggerations over time. Are there connections between the Epic of Gilgamesh and King Arthur? What if the Greek and Roman gods and goddesses went head to head in battle? Does the story of the flood from ancient Sumeria remind you of anything else from ancient times? Are the activities of the Egyptian gods similar to those of the famous Greeks and Romans? Write your way through history as you attempt cuneiform, hieroglyphs and calligraphy in copperplate style. A 'gastronomic event' brings these cultures and stories together as we feast for fun!

Instructor: Art Koenig

Grades 3rd – 8th
11:15 – 12:45

Are you a master code breaker? Would you like to be? Experiment with different kinds of codes – like the Caesar Cipher, Hieroglyphics, Binary Codes, and Morse Code – and try your hand at each of them! You'll get a mini-history of each code and how it was used – and by whom. Then you can create your own code! Your problem-solving skills will be challenged as you unlock the captivating world of cryptography

Instructor: Angela Rhodes

Grades 3rd – 8th
9:30 – 11:00

Upcycle! Recycle! Create! Use recycled materials to make all sorts of artwork. You'll also learn some recycling science as you go – what can be recycled? What can't? Why not? Bring in materials from home (we'll have some, too!), and return with your own upcycled masterpieces. Materials that might otherwise be thrown away will create new and unique items for you to keep!

Instructor: Angela Rhodes

Grades 1st – 2nd
9:30 – 11:00 (SESSION FULL)

Classic fairy and folk tales from all over the world provide a springboard for creative math problem solving in this fun class. This concept is based on the book Afterwards, which includes thought-provoking challenges (with a mathematical twist) about what happens after the end of each story. Engaging plots and characters will draw students in as they work together to solve complex problems, using a variety of strategies and math skills. Problems can be adapted to the skill level of the students to provide challenges for everyone!

Instructor: Renee Clifton

Ages 4 – 5
9:30 – 11:00

Grades K – 1st
11:15 – 12:45

Let's explore colors! What colors can we see? What about the ones we can't see? We'll make color-changing playdough, and investigate color wheels. We'll mix, create and name our own new colors. We'll read and discuss stories about color – tales like The Crayon Box that Quit and How the Crayons Saved the School. We'll use color and water to design tie dye effects, and much, much more!

Instructor: Beth Crites

Grades 2nd – 8th
9:30 – 11:00

Grades K – 3rd
11:15 – 12:45

Join us in the challenging world of chess! Learn moves, tactics and strategies to be a contender in a match with your friends. Apply your chess problem-solving skills to school and home, as you learn to think before making a move! For novice players, tactics can make or break your game. Will you use pins and forks or skewers? We'll look at strategies for your advanced skills, such as attacking on
opposite wings and playing to reach a better ending. Good sports behavior and coping with the consequences of your decisions are natural byproducts of the game.

Instructor: Stephen Randoll

Grades 3rd – 4th
9:30 – 11:00

Grades 1st – 2nd
11:15 – 12:45

Get the ball rolling in this brand-new class using Mini Sphero coding robots! Mini Sphero balls are great for learning the basics of coding and computer science and your problem-solving abilities. Use makerspace materials to design mazes and then code Mini Spheros to navigate through the maze. Mazes (and therefore the coding) will change each week as you get comfortable and go beyond the basics!

Instructor: Shunetta Daughterty

Grades K – 1st
9:30 – 11:00

Grades 2nd – 3rd
11:15 – 12:45

Be amazed at the unseen wonders just beneath our feet! How do tectonic plates float on top of molten rock? Explore the formation of mountains, volcanoes and ocean trenches. Investigate caves, and create your own stalactites and stalagmites. Learn about the rock cycle and construct a geode and unique rock of your own. Geology rocks!

Instructor: Kara Viviano

Grades 3rd – 5th
9:30 – 11:00

Calling all Gryffindors, Hufflepuffs, Ravenclaws and Slytherins! Have you ever wanted to attend Hogwarts? Come put on your Sorting Hat and explore all things Harry Potter! We'll investigate Quidditch, Potions, Arithmancy and Alchemy! We'll explore the magical world of fantastic beasts, as well as examine different characters and how they changed throughout the series. Don't Muggle your way out of this one!

Instructor: Hannah Noack-Ruebling

Grades 2nd – 4th
11:15 – 12:45

Build your design thinking and 3D creativity in this hands-on class that will challenge your observation skills, critical thinking, engineering and problem solving. We'll investigate how bridges and buildings are made and their different styles. We'll discuss the architecture in St. Louis and Forest Park. You'll create your own bridges and houses using just paper! Explore how architecture has changed over the years and what the future holds, including green and "smart" buildings. Join us and buttress your knowledge of all things architecture!

Instructor: Hannah Noack-Ruebling

Saturdays  – 6th – 12th grades
1:30 – 3:00 (Space is limited)

Calling all wanderers, thrill-seekers and heroes looking for excitement, fellowship and greatness! Create characters, solve problems and fight monsters with nothing but a character sheet and your imagination! Join your fellow adventurers on this quest in the tabletop roleplaying game Dungeons & Dragons. The focus will be communication-heavy collaborative storytelling, teamwork and relationship building through social play and lots of creative fun! No additional books or items or required, although students might want a physical set of dice to roll.

(Parents, here's a good introductory video to D&D if you're not already familiar with the game)

Instructor: Hollis Moore

Online classes will be taught using Zoom, so students will need a device that has a camera and microphone. Headphones are highly recommended!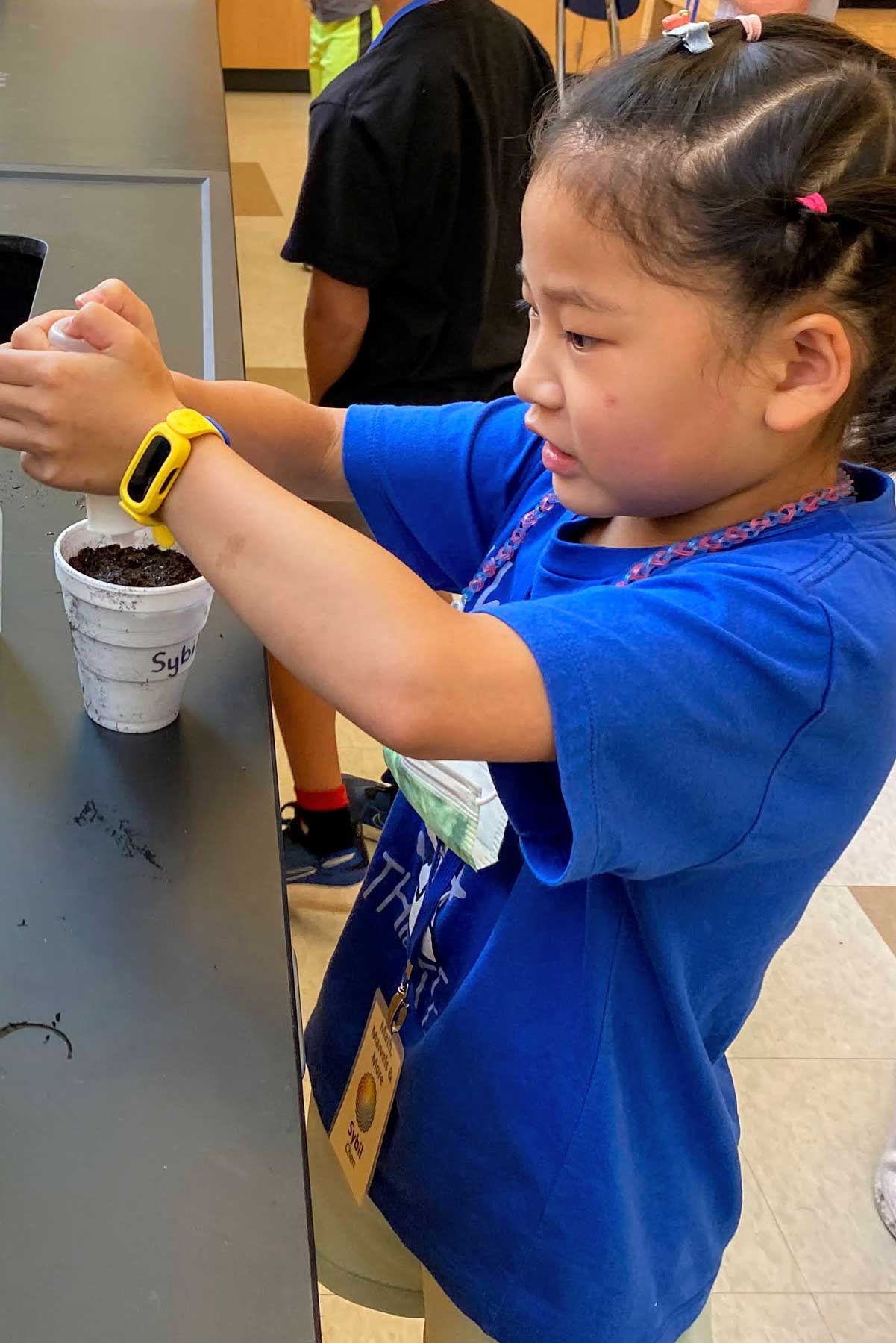 Learning Labs Registration
Winter 2023
Fill out the online form and submit payment securely with PayPal using a debit or credit card.

You may register by printing out the brochure form and mailing it to the office with a check.

Gifted Resource Council
10425 Old Olive Street Rd., LL1
Creve Coeur, MO 63141